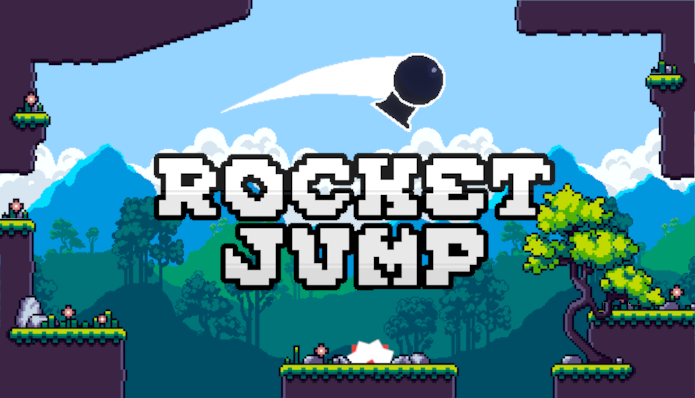 ​
Rocket Jump
is a great platform game that requires concentration and composure. Our goal is to get as high as possible, avoiding spikes and various obstacles. Think carefully about your next move, any mistake can cost you a lot. The higher you are, the further you can fall.
Steam:

​
Various levels
Each next level is different from the previous one. With each new level you will come across more difficult jumps and more difficult obstacles.

​
Physics
Make the best use of physics. Sometimes it's worth bouncing off something to get somewhere. Unfortunately, gravity will not be your friend.

​
Traps and...
Discuss topics related to indie game development

For paid/unpaid job postings, announcements and offering of services

Discuss forum rules, make suggestions and request badges.

Discuss forum rules and make suggestions on how to improve the community. Forum specific announcements from administrators and moderators will be posted here as well.

Latest:

Why my post is awaiting moderator approval? rayparse,

Aug 5, 2021

Think you deserve one of the forum badges? Request it here.

Latest:

Indie Author Request JoyFreak,

Feb 1, 2020